Thanksgiving Meal with our Newst Neighbors
We are thrilled to annouce that Southside KIN, 19th Ward Mutual Aid and Morgan Park Presbyterian Church are partnering to host a Thanksgiving meal for our community, including the asylum seekers. At a time when togetherness and gratitude are more important than ever, we aim to create a warm and inclusive space where everyone regardless of their background, can come together to celebrate this cherished American tradition.
We kindly invite you to contribute a dish. Your generosity will ensure that we have a diverse and delicious assortment that truly represents the spirit of the holiday. Consider joining us by sitting down to enjoy the meal as well as converstaion. Consider making a monetary donation at www.19aid.com/donate to defer costs.
Our gathering will be held on 11/18 at Morgan Park Presbyterian Church at 2017 W 110th Place. Meal drop off between 2-3PM.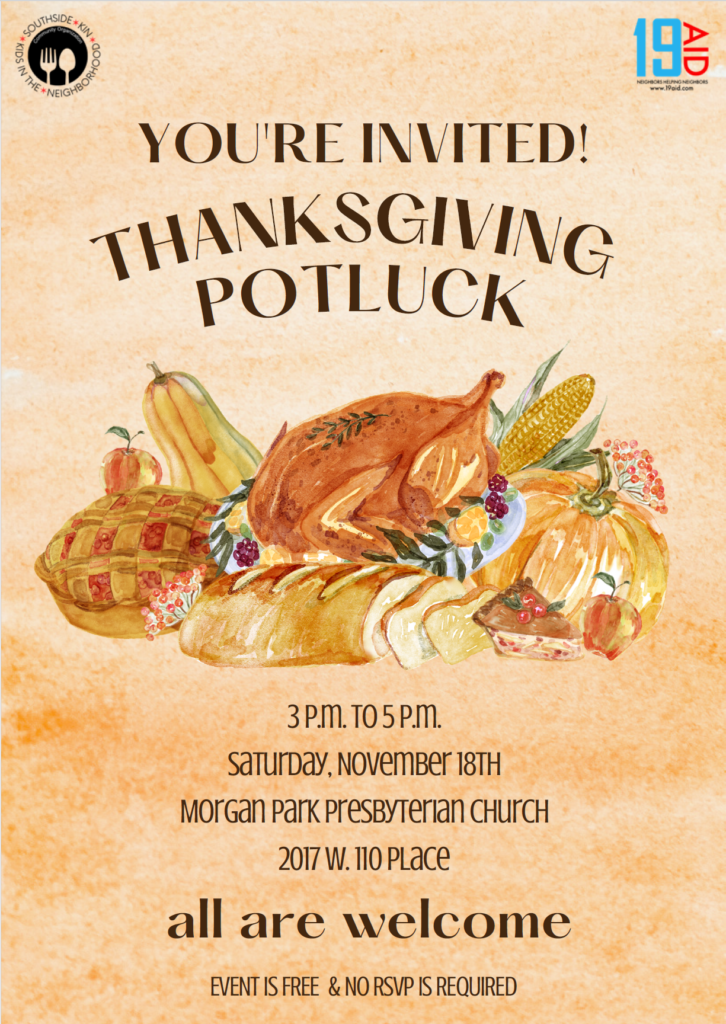 Welcome the Stranger Benefit Concert
Welcome the Stranger concert, a wonderful event that will benefit our newest neighbors. Please consider attending.